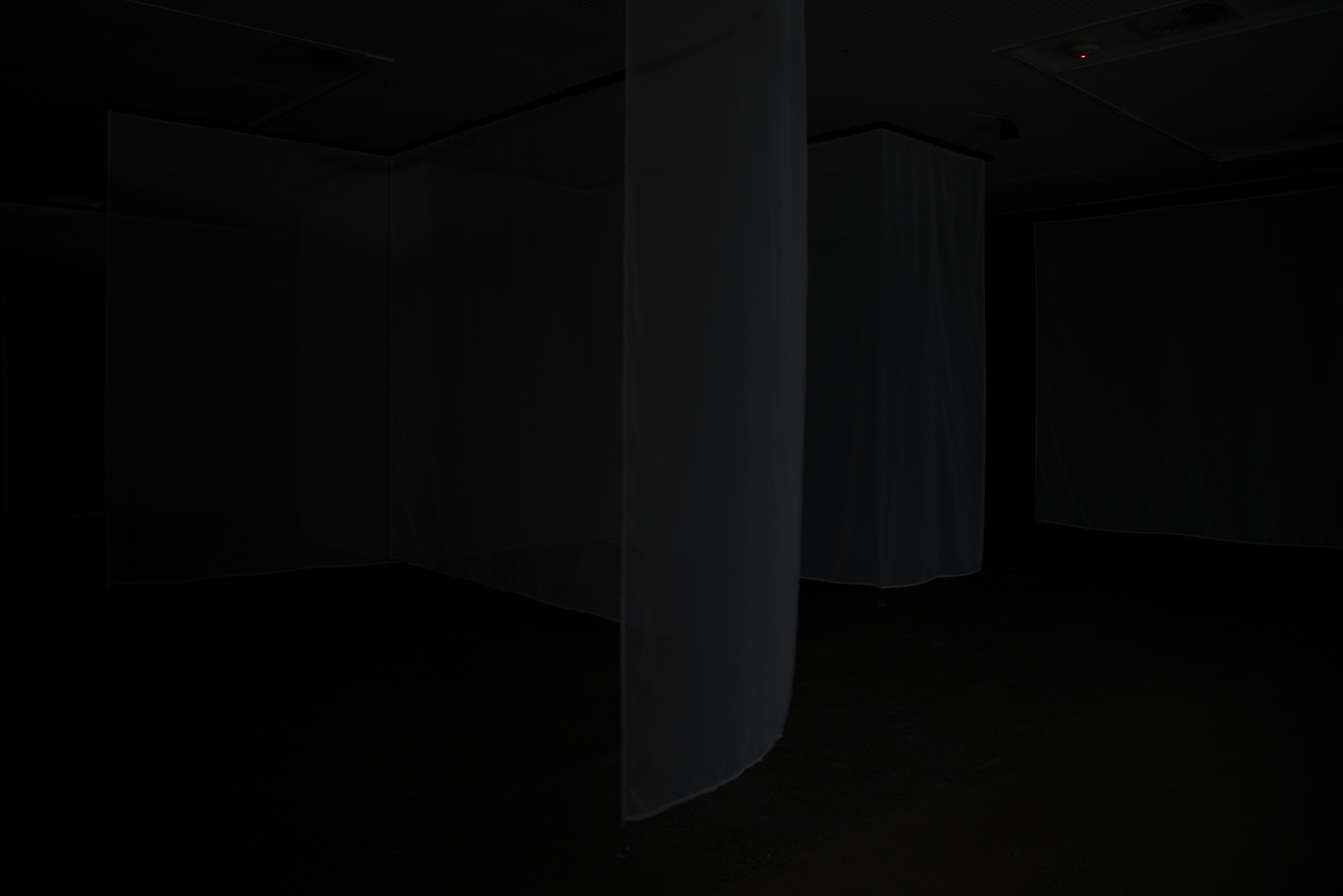 In-audibility, In-visibility,
2018
Fabric, Subwoofers, Vocal Sound-pieces, Acrylic, LED light strip,
This embodied installation is the culmination of Bronwen Williams' research into the nuances of contemporary Asian-Australian identity. The visually and sonically dynamic environment engages light and translucency as mediums to explore the spectrum of visibility, while beat frequencies and masking sounds create an immersive experience of audibility. This multi-sensory installation is a constantly fluctuating space, reflective of the hybrid nature of contemporary identity.
Through In-audibility, In-visibility, Williams synthesises sonic and visual materiality with her experiences of being Chinese-Australian to create an embodied installation, exemplifying the nuanced fluidity of identity from a contemporary Asian-Australian position.